A new blog, Health Policy Connection, shines a light on topics related to health policy and leadership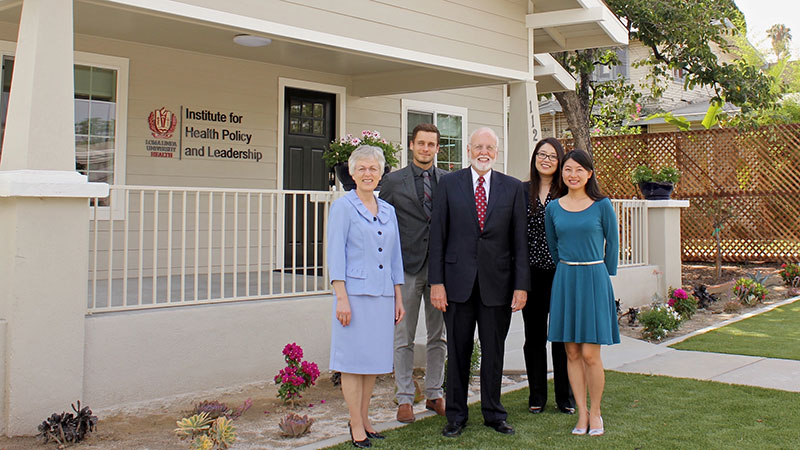 What does this mean to Loma Linda University Health, its nearly 1,700 faculty physicians, resident physicians and fellows, and the hundreds of thousands of patients who rely on Loma Linda for care? What is the law and how will it impact residents of California?
A careful study of the topic of physician assisted dying is one of the posts recorded in Health Policy Connection, a blog created this year by the Loma Linda University Institute for Health Policy and Leadership (IHPL). The essay, titled "California's new law for terminally ill patients," was authored by Helen Jung, DrPH, MPH, senior health policy analyst, IHPL.
"Health Policy Connection was designed to facilitate information sharing," says Gerald Winslow, PhD, director, IHPL, "and generate lively discussions in the area of health policy and leadership. The blog posts are from our own Institute staff, faculty from schools within Loma Linda University, and our IHPL fellows as well as external partners such as colleagues in the Adventist Health Policy Association."
Other blog entries are "Immunizations: Invisible benefit when present but visible harm when absent," by Wonha Kim, MD, MPH, assistant professor of pediatrics and of preventive medicine, School of Medicine, and associate director, IHPL; and "Opioid abuse, headlines and policy," by Gregory Olson, DDS, MS, associate professor, Loma Linda University School of Dentistry.
"Posts contain an overview and history of the issue being examined," says Jung. "They may highlight opposing viewpoints. In the post, "California's new law for terminally ill patients," Philip M. Gold, MD, and Gina Jervey Mohr, MD, faculty physicians at Loma Linda University Health, provide compelling cases for and against the enactment of California's End of Life Option Act."
Not only are the posts of interest to those who would like to become better informed, they include links and references helpful to anyone interested in health policy topics.
"We encourage those concerned with health policy and leadership to visit our blog often," says Winslow. "We also encourage readers to reach out to us with ideas on policy topics they would like to see addressed."
The blog may be found here.